This page is established for our current branch members and is not connected or aligned with the Royal Canadian Legion Last Post authority.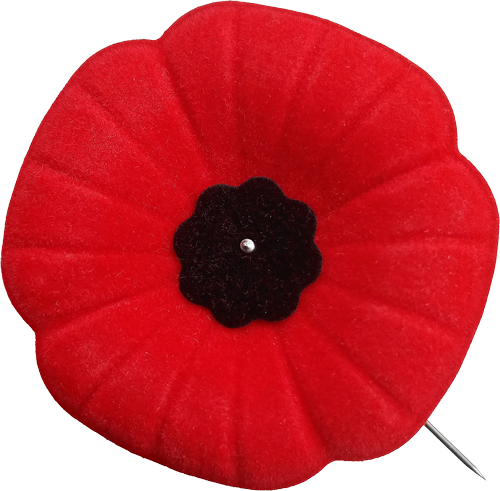 ACT OF REMEMBRANCE
They shall grow not old, as we that are left grow old; Age shall not weary them, nor the years condemn. At the going down of the sun and in the morning We will remember them.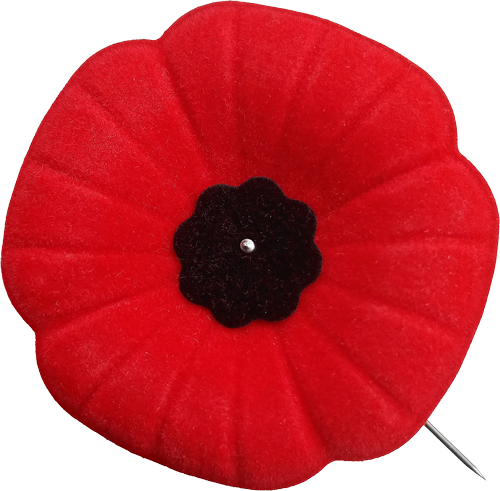 COMRADE Stewart Earl Sharp
April 25th, 1942 – April 28th, 2022
Past Brighton Legion President Stewart (Stew) Earl Sharp originally from Oshawa and recently from Brighton, Ontario, passed on April 28th 2022, just days after his 80th birthday. He is predeceased by his parents Earl and Velma (Richards) Sharp and sister Dorothy. He will be greatly missed by his loving wife, Vicki (Barker/Cook), three children: Art Sharp (Shanthi), Trevor Sharp and Janelle (Cook) Tremblay (Dan), his proud grandchildren: Tavin, Kayla, Ethan and Caitlin, brothers: Alf (Lilian), John (Betty) and David (Gayle). He will also be missed by his many nieces and nephews, friends, Shirley (Greenwood) Keenan, and inlaws Cheryl and John Nailor.
Stew worked for Oshawa General Motors for over 30 years. He was an active community member and volunteer in each of the communities where he lived (Oshawa, Mink Lake–McClure Township, and Brighton). Stew embraced the outdoors while
sharing time with his brothers, family and friends fishing, hunting, cottaging and golfing.
He also enjoyed gardening, preserving, cooking, traveling, walking, swimming and watching sports.
Comrade has entered into Rest.. Lest we Forget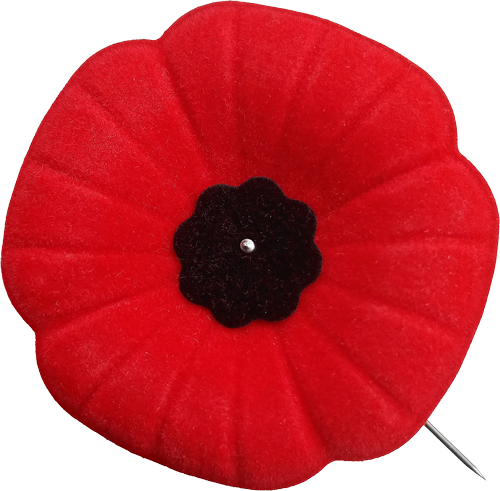 COMRADE Thomas (Tom) Patrick Jordan
May 02, 1937 – March 23, 2022
Jordan, Thomas (Tom) Patrick has passed in his 84th year. Beloved husband of Vera Jordan (Loewen) and mourned by Vera's two brothers, four sisters and their families. He was predeceased by sisters Betty Lawson (Alfie) and Eilleen Reilly (Tony) and survived by sisters Phyllis Foster (Tommy), Terry Buccini (Dominic) and Joan Finley (Hugo), brothers Shay (Jean), Christie (Jean) and Martin (Pauline) and many nieces and nephews.
Tom was born in Dublin, Ireland. He joined the RCAF and retired after a 35 year career in 1993. Tom's last assignment was as CFB Trenton's Base Chief Warrant Officer. He was a consummate professional.
Tom was very modest, despite his many achievements. He was generous and kind to his family and many friends, and a mentor to those under him. Vera was the centre of Tom's life and he was devoted to her and his family. As the eldest, Tom and Vera attended most family occasions in Ireland. Throughout his life, he was active in his church and, following retirement, with the Canadian Air Force Museum in Trenton.
There will never be another like you, Tom. "Ar dheis Dé go raibh a n-namacha" May you rest in peace.
Comrade has entered into Rest.. Lest we Forget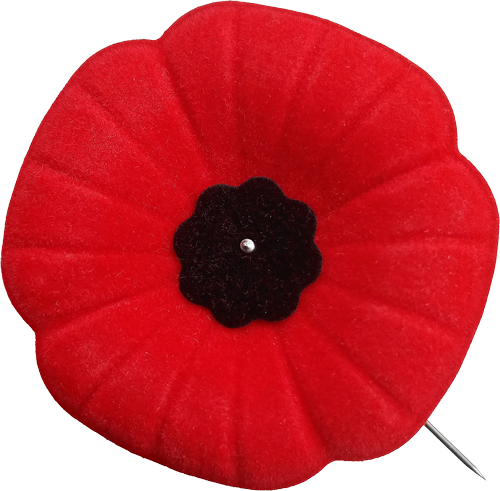 COMRADE Eric Frederick Mitchell
August 26, 1936 – January 08, 2022
It is with heavy hearts we announce the passing of Eric Frederick Mitchell on January 8, 2022 in his 85th year. Loving father to Terry (Kim), Deborah (Jim), Douglas, Lynda (Gary), Philip (Natasha), Christina (Joe), Natalie (James) and Sean (Courtenay). He was proud grandfather to 13 Grandchildren and 2 Great Grandchildren. Dear brother to Ronald Mitchell (predeceased Rosita) and predeceased Donald Mitchell (Mildred) He will be dearly missed by extended family members and friends.
Comrade has entered into Rest.. Lest we Forget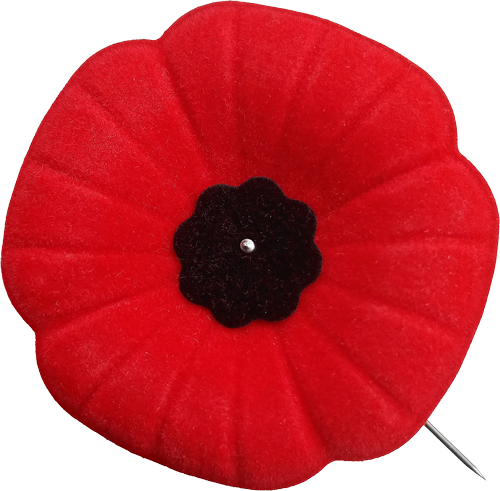 COMRADE Wayne Lalonde
1936 – October 21, 2021
LALONDE, John "Wayne" – at his home in Brighton on Thursday, October 21, 2021, age 85 years. Wayne Lalonde of Brighton, loving husband of Janice (nee. Mills). Dear father of Mark Lalonde and his wife Barbara of Waterford, Scott Lalonde of St. Catharine's; and stepfather of Kelly McNeil (Rob) of Newfoundland. Sadly missed by his grandchildren Benjamin, Autumn, Andrew and Mark. Survived by his brother Joe, and sister Clara. Predeceased by sister Barbara. Wayne volunteer countless hours to Branch 100 and many citizens would see him during the "Poppy Campaign" standing on the corners donating his time and effort in this needed venture, Wayne took the Remembrance Day march past Salute on behalf of the Branch 100 in 2019. He served his country well and had a great sense of dry humour and always let you know that the Navy was the "Senior" service when talking with us veterans. He was a valuable legion member who volunteered at any time and will be missed.
Comrade has entered into Rest.. Lest we Forget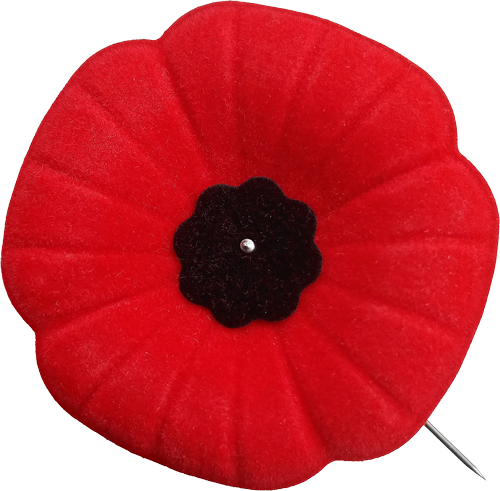 COMRADE Henry Spencer
February 28, 1939 – August 16, 2021
Henry Spencer, born February 28, 1939, passed away August 16, 2021, of medical issues. Henry Spencer was a retired truck driver who loved his job very seriously. He was always willing to help people out with special projects, he was a jack of all trades. Henry Spencer was a loving husband, father, grandfather, great grandfather, uncle and friend to all. Everyone who knew Henry, loved his witty ways and his corny jokes. He was a member of the Royal Canadian Legion for 32 years. Henry will be missed by all, and he will be glad to see from beyond, all his friends saying farewell.
Comrade has entered into Rest.. Lest we Forget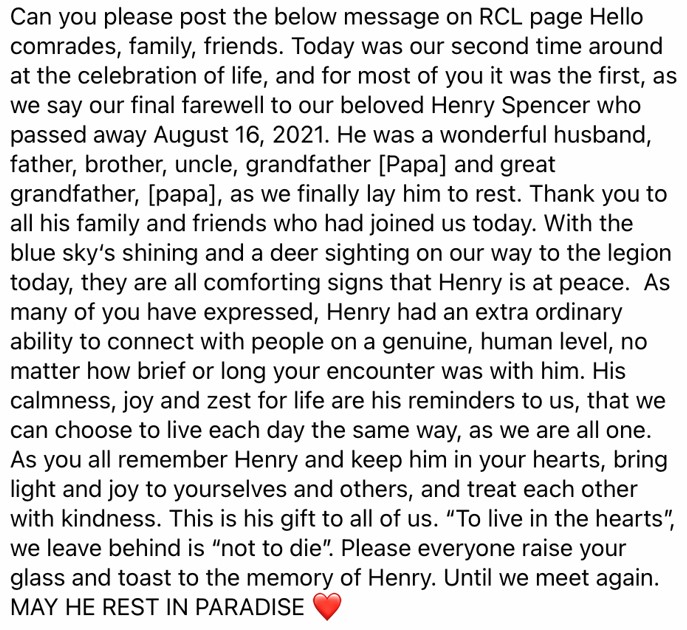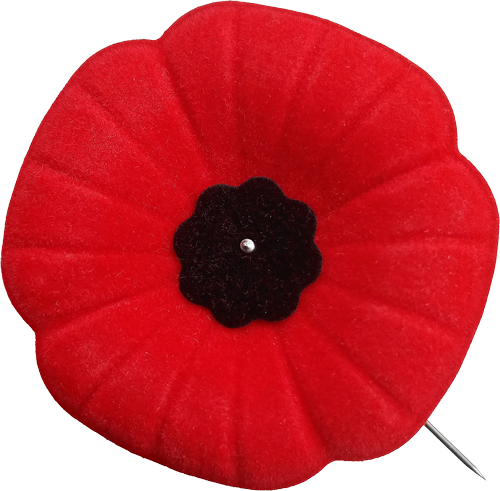 COMRADE Lloyd Lambert
December 21,1933 – August 16, 2021
Lloyd Lambert – in his 88th year. A Lifetime member, Lloyd has served on many executive positions within the branch and has been a member for over 50 years of the Royal Canadian Legion. He involved in many branch activities and willingly helped recruit new legion members. Lloyd served as our Branch Parade Marshall for 16 years and liaised our military requirements for Remembrance Day activities. He was a valuable legion member who volunteered at any time and will be missed.
Comrade has entered into Rest.. Lest we Forget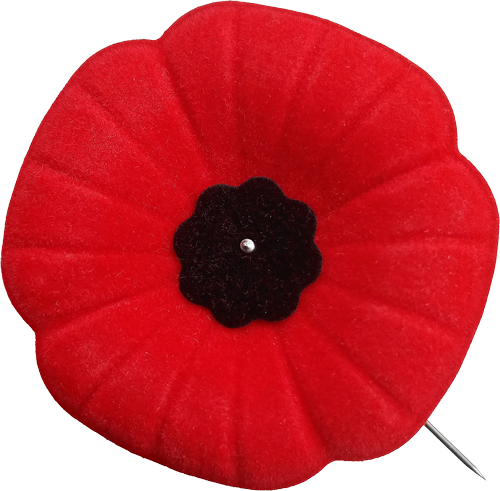 COMRADE Harry Robert Rowe
February 4, 1934 – July 18, 2021
Harry Robert Rowe – in his 87th year. Son of the late John Rowe and the late Florence (Gordon). Beloved husband of the late Merna (Locke). Sadly missed by his brother Ross Rowe and his wife Margaret of Scarborough Predeceased by his three sisters and three brothers. Dear uncle of Donna May Rowe-Woodland (and the late Dale Woodland), Mary Loretta Cadeau and her husband Larry, Linda Ensoil, and his many other nieces and nephews. Harry volunteered his Friday and Saturdays to host the Branch Meat draws in which everyone enjoyed his humour and conversations. He loved his vacation time in Florida and Harry will be missed by all.
Comrade has entered into Rest.. Lest we Forget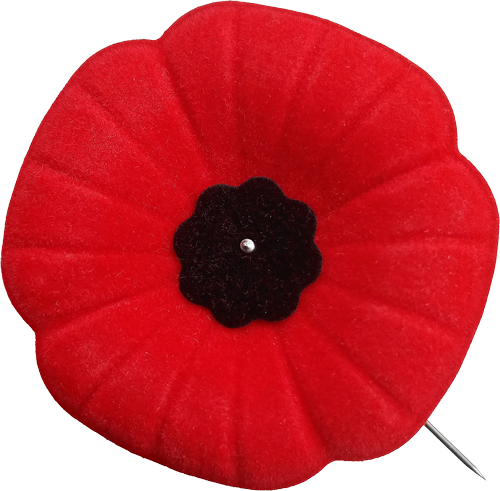 COMRADE Orval John Fredrick MacGregor
June 28th, 1949 – June 25th, 2021
Orval John Fredrick – in his 71st year. Beloved son of the late Archie and Viola MacGregor and brother to the late Melvin and Glen MacGregor. Cherished partner of Sharon Wyns. Loving father of Del (Kerry), Shawn (Julie) and Travis (Erin). Orval will be missed by his seven grandchildren.
Comrade has entered into Rest.. Lest we Forget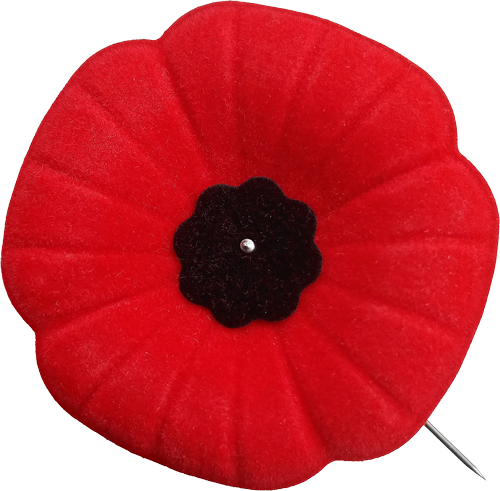 COMRADE Ann Pynkoski
December 28th, 1945 – June 17th, 2021
Ann Pynkoski was the loving spouse of Harvey Eisenstadt and cherished mother of David Pynkoski (Cindy Wells) and Jason Eisenstadt (Cindy). Sadly missed by her grandchildren; Melissa, Aaron and Dalene Pynksoki and Chloe and Cole Eisenstadt. Ann is survived by her sister Tanya Pynkoski-Miller (Stephen) and her nieces Jessie Ann and Jasmine Ann Miller.
Comrade has entered into Rest.. Lest we Forget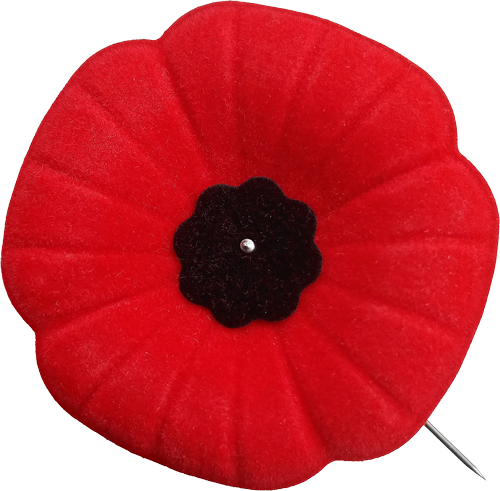 COMRADE Claudette Mersereau
March 30th, 1953 – June 01, 2021
Mersereau, Claudette Charlotte…passed away peacefully at Belleville General Hospital on Tuesday, June 1st, 2021. Beloved daughter of Eleanor Peacock. Cherished sister of Linda Skibsted (Rick), Susan Grdovic, Leonard Mersereau and John Mersereau. She will be sadly missed by her niece, nephews, cousin Dayle and her dear friend Norm. Claudette was born and raised in Toronto and after moving to Northumberland County she served her community as a Personal Support Worker.
Comrade has entered into Rest.. Lest we Forget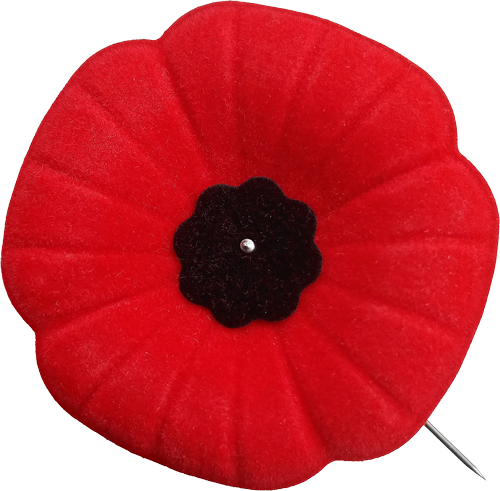 COMRADE Donald Young
March 6th, 1947 – May 18th, 2021
Don Young passed away peacefully at home with his wife and family by his side. Don is survived by Linda, his loving wife of 53 years, his children Brian (Kathy), Jackie (Matt) and Tara (Dave); his grandchildren: Jessica, Stephanie, Kimberley, Amy, Brittany, Noah, Simon, Jacob, Marisa and Ashton as well as many great-grandchildren. He is predeceased by his parents Percy and Lily Young; his siblings George, Winnie, Joyce, Ernest (Pat); and is survived by his sister Beryl, brother in law Andrew (Teresa) and many nieces and nephews. Don was born on March 6, 1947 in Doncaster, England. After marrying his sweetheart Linda, they packed up the children and headed across the pond to Canada in 1972 where they built a wonderful life full of many adventures. Once in Canada they settled in several small communities (Orono, Cobourg, Campbellford and Brighton). In each place Don and Linda adopted each of these communities as their new home and neighbours became like family. He worked for many years as a manufacturing engineer before embarking on a new venture of owning and operating Catch-more Cottages in Campbellford and for the past eight years, Don and Linda settled into retirement life in Brighton where they have been busier than ever as active members of their community, volunteering with Presquille Probus, the local Legion and social gathering with their fellow retirees.
Comrade has entered into Rest.. Lest we Forget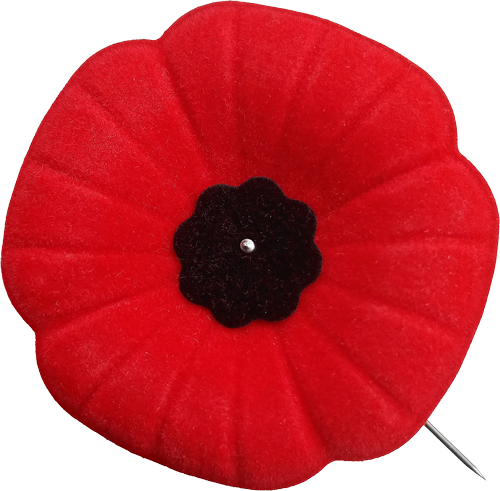 COMRADE William Thomas Bates
April 29, 1941- December 22, 2020
Comrade William "Bill" Bates – It is with heavy hearts that we say goodbye to a wonderful Husband, Father, Brother, Grandpa, Uncle, Cousin and friend. He was loved by so many because of his fun-loving attitude and his zest for life.
Comrade has entered into Rest.. Lest we Forget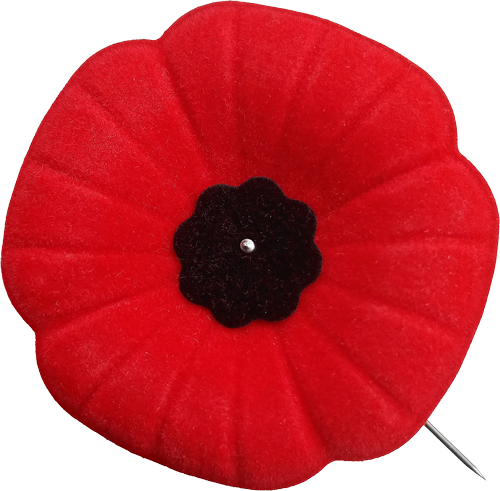 COMRADE Jacqueline Marie Larocque-Lambert
February 14, 1934 – November 18, 2020
Jackie passed away at Belleville Hospital November 18, 2020 with her family around her, she was 86 years young and she was married to Lloyd Lambert for 26 years and they were together 40 years. She was born in Nesterville, Ontario, She had one brother and two sisters, only one is still alive – Rose Martello. She has a daughter Christine Waters, husband Harold Waters, son Steven Larocque, wife Cheryl, granddaughter Nicole Waters, partner John Decicco and great grandson Ryker Decicco, she has stepdaughter Terry lambert, stepsons Ralph lambert, wife Dixie, and Tony Lambert, wife Tina. She had 8 step grandkids and eight great grand kids.
Comrade has entered into Rest.. Lest we Forget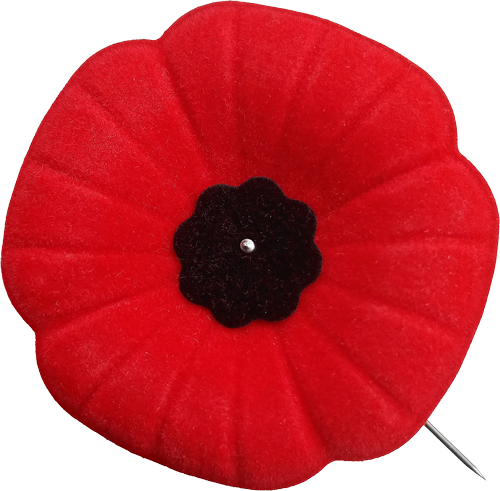 COMRADE Garnet Bliss
December 20, 1931 – July 10, 2020
BLISS, Garnet Albert (Retired Toronto Fire Fighter) – It is with deep sadness that we announce the peaceful passing of Garnet at the Belleville General Hospital on Friday, July 10th, 2020. Garnet of Brighton, was in his 89th year. Loving son of the late Jack and Myrtle Bliss. Beloved husband of 32 years to Jean Bliss (nee Coyle). Dear father to Jennifer Bliss, John Bliss (Sandi), late Karen Sanders, Bill Smith, Linda Howe, and Peter Smith. Also remembered by his grandchildren and great-grandchildren. Predeceased by his brother Thomas Bliss (late Beatrice).
Comrade has entered into Rest.. Lest we Forget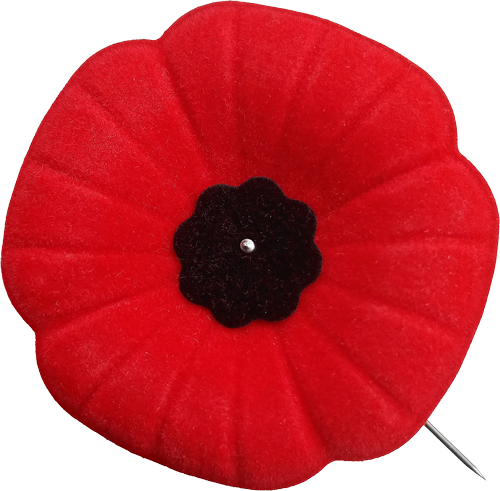 COMRADE George Herbert (Bud) Peters
May 28, 1941 – July 2, 2020
Peters, George "Bud" Herbert…Passed away peacefully at his home on Thursday, July 2nd, 2020 at the age of 79. Beloved husband of the late Carol "Bunny" Peters nee Baker. Loving father of Kelly McPherson (the late Ron), Angie Matthews (Rob), DiDi Britton (Shayne) and Lisa Darrington (Jeff). Proud grandfather of Carol, Dawna, John, Rhaya, Courtney, Blake, Lilly and great grandfather of 7. Cherished brother of Joe Peters (Pat). Bud will be truly missed by his niece and nephew, extended family and many friends.
Comrade has entered into Rest.. Lest we Forget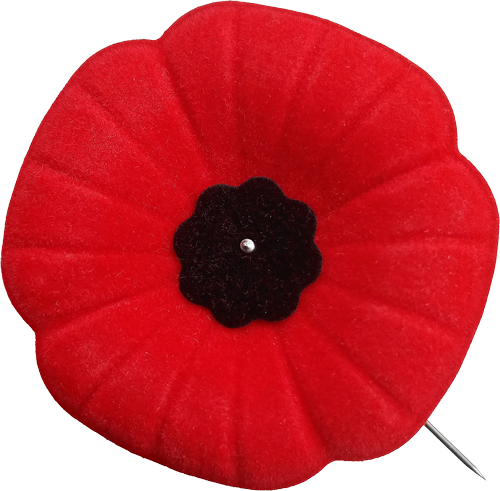 COMRADE Bob Mackay
April 19, 1948 – June 01, 2020
COMRADE MacKay, Robert Donald "Bob", passed away at his home in Brighton on Monday, June 1, 2020, age 72 years. Bob MacKay, son of the late Ken MacKay and the late Faith (Collins). Beloved husband of the late Pamela Mary "Pam" (Grant). Loving father of Terry MacKay and his wife Katrina of Ottawa, Tracy and her husband Russell Forbis of Texas, and Trisha MacKay and her spouse Ricky Cloutier of Ottawa. Sadly missed by his grandchildren, Frankie, Jules, Ryan, Corey, Michael, and Raven. Cremation with interment at Beechwood Cemetery, Ottawa. A Celebration of Bob's Life will be held at the Brighton Legion, 25 Park Street, Brighton, ON at a later date.
Comrade has entered into Rest.. Lest we Forget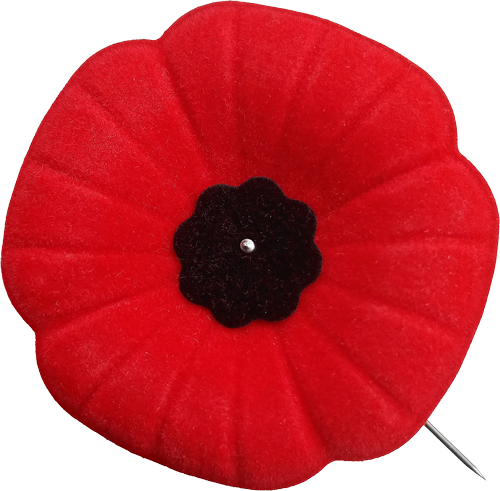 COMRADE Jack Dingle
Passed Away April 14, 2020
Passed away peacefully at his home on April 14, 2020, in his 93rd year. Jack joined the Royal Canadian Legion Brighton in 1981. Below is a reprint from the Brighton and District Curling Club
"Wish It – Dream It – Do It" – the words Jack lived by.
Jack lived his life with pride, integrity, courage, determination, and a positive outlook. Always a gentleman, he had a "can do" attitude that led him to many professions, community service, lifelong friendships, worldwide travel, and wonderful adventures.
Jack and Betty Baker were married in 1951. When his career in the RCAF took them to Trenton in 1961, they chose to make Brighton their home. Jack saw the need for a curling club there and formed a working group to see the Brighton and District Curling Club become a reality. He was the first president of the club, and curled there until 2018, when he was 91.
The rich life Jack and Betty shared together spanned over 47 years of extraordinary family love, growth, accomplishment, contribution and toil. Sadly, Betty passed away in 1998.
Jack and Donna Beeler were married in 2002. Together, they created their beautiful second chapter. Their lives were filled with travel, spending time with friends and family, community involvement, and, most of all, enjoying each other's company in their home.
Comrade has entered into Rest.. Lest we Forget
---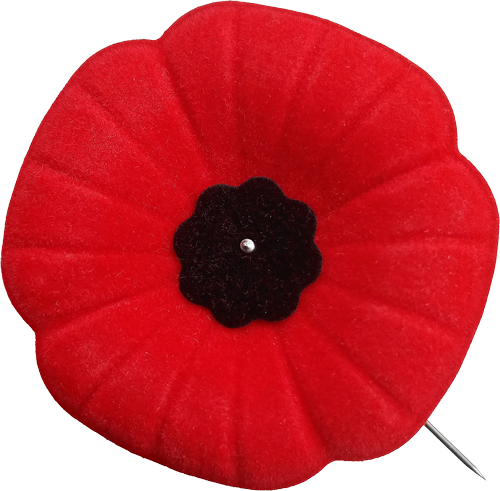 COMRADE Judith Mae Flieger
1939 – February 04, 2020
It is with great sadness we announce the passing of Judy Flieger on February 4, 2020 in her 81st year. Judy will be sadly missed by her husband of 63 years Roy, daughters Kim Flieger (Ross Kalanda), Pat VandenEnden (Jim) and the late Debbie and son Ken Flieger (Sue Adams). Judy is also survived by sisters Heather Dryden (late Ross) and Bonnie Low. Judy will be forever remembered by her grandchildren Lori, Stephen and Sonja VandenEnden, Ruby and Charlie Flieger and David Greenhow (Nicole) and great-grandchildren Madison and Ashlyn. Judy will also be dearly missed by many nieces, nephews and cousins. After retiring from the family auto repair business in Oakville, Judy lived in Brighton and Minden where she spent her time supporting the Legion through her tireless work on the executive. Judy was president of the Minden Legion and her efforts were rewarded by a lifetime membership. Judy will live on through the many quilts, needlepoint and crafts created by her talented hands. Cremation has taken place. A private family celebration will be held at a later date. If desired, donations to Brighton Legion Branch 100 would be appreciated.
---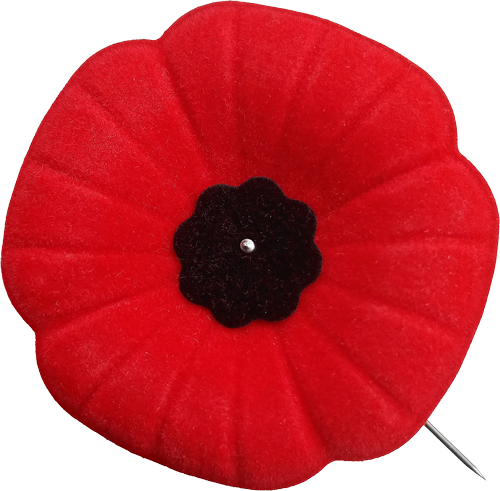 COMRADE Michael Heley
March 07, 1960 – September 10, 2019
Comrade has entered into Rest.. Lest we Forget
---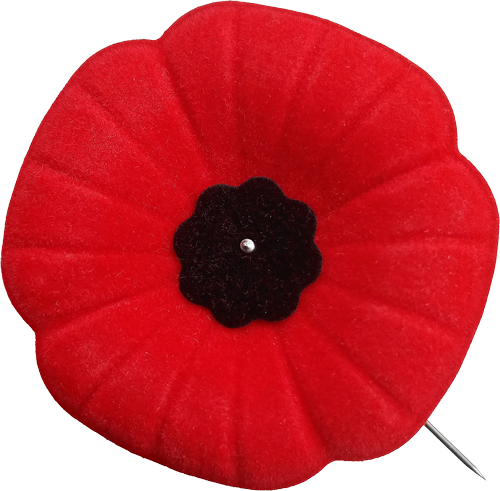 COMRADE Henry Glover "Harry" Earle
February 22, 1922 – August 21, 2019
Harry was in his 98th year. He was a WWII veteran, a retired RCAF WO2, a member of the RCL since 1945, and resident of Brighton from 1963-2018. Legionnaires will remember that Harry took his last parade salute in November, 2018, at the age of 96.
Obituary of Henry Glover "Harry" Earle
The family of Henry Glover "Harry" Earle, born February 22, 1922 in Seaforth, Ontario, would like you to know that Harry's long journey in this life has come to an end. This truly wonderful man died peacefully in Ottawa on Wednesday, August 21, 2019 in his 98th year after a relatively brief period of illness A first generation Canadian, Harry was the second child, and first-born son of Irish immigrants John and Sophia Earle. Along with his parents, Harry was predeceased by his amazing, loving wife of 57 years, Dorothy (Riddell) Earle (2002), his siblings and their spouses, Hazel Gemmell (Bob), Gladys Haney (Lloyd), George Earle (Ida), and his companion, Muriel Postma. He is survived by four daughters, Judith Radford (Mark Mayall), Joanne Hamilton (Phil), Linda Philp (Tom) and Lois Earle (George Gault), 10 grandchildren, 19 great-grandchildren, a host of nieces and nephews and far too many friends to count. A gifted athlete, particularly in hockey, Harry gave up a possible career in that sport when he enlisted in the Royal Canadian Air Force (RCAF) in 1942. He served on bases in Canada and Europe, searched for submarines off the Pacific coast, and trained paratroopers on the Prairies. It was during Harry's time in Rivers, Manitoba that he met Dorothy. Post-war, Harry returned to Seaforth and worked at Bouchard's Furniture Factory for a short time before re-enlisting in the RCAF in 1947. A master of many trades and qualifications, Harry served with distinction, receiving a Centennial Medal (1967) for his work on the design and operation of Canadian Forces Base (CFB) Trenton's Technical Information Centre (TIC). His service included a stint as a technician with the "Golden Hawks", Canada's first RCAF demonstration squadron. His final posting was at CFB Trenton in 1963, from which Harry retired in 1972 with the rank of Warrant Officer Second Class (WO2). Living in Brighton, Ontario in his retirement, Harry worked as a cabinet maker while Dorothy (Dot) served as a secretary with the Ontario Provincial Police for 18 years. After Dot's death, Harry remained in Brighton until 2018 when he moved to a supported living apartment at Unitarian House in Ottawa. Harry was one of those remarkable people who believed they could do something, and then did it. During his long career in the RCAF, Harry's prowess at hockey earned him a closet full of trophies for most goals scored year-after-year. Nicknamed "Gordie" (Howe) for his accurate wrist shot and fearlessness when chasing pucks into the corner, Harry could have boasted about his talents, but that wasn't his nature. For many years, the onset of winter meant joining his friends at the Colborne Curling Club where he enjoyed sport, fellowship and the exhilaration of winning many championships. Yet, no curling trophies adorned Harry's mantel. He both loved, and hated the Toronto Maple Leafs, as he did the Blue Jays. An avid, self-taught golfer into his eighties, Harry had two holes-in-one in his time on the links but didn't boast about them. It was just another thing Harry thought he could do, and did. Like spending several winters in Florida with Dot, or buying a cottage on Kasshabog Lake to bring the family together, building his own furniture or putting a large addition on their house in Carrying Place, celebrating the birth of another Earle descendent, traveling to Seaforth to visit his extended family, sharing quality time with friends in Brighton, or serving the Royal Canadian Legion for nearly 75 years (he took his last parade salute during Brighton's Remembrance Day services at the age of 96), Henry Glover Earle was just "Harry". We will miss his humble, kind, gentle spirit. Harry's family thanks the staff and friends at Unitarian House for making his life there so enjoyable; and the wonderful staff at Queensway Hospital in Ottawa whose care and kindness made this sweet man's last days more comfortable and peaceful. As per Harry's wishes, cremation has taken place. A celebration of Harry Earle's life will be held at a time and place to be announced, after which time Harry's ashes will be interred alongside his beloved Dot.

---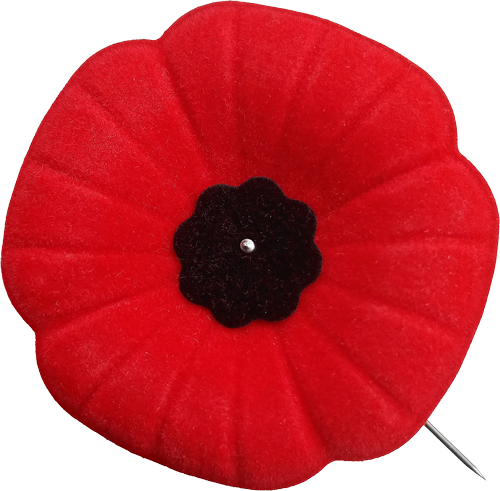 COMRADE Merilyn Ann Campbell
March 12, 1942 – August 21, 2019
In loving memory Merilyn entered into rest and will be sadly missed by all family, friends and comrades.
---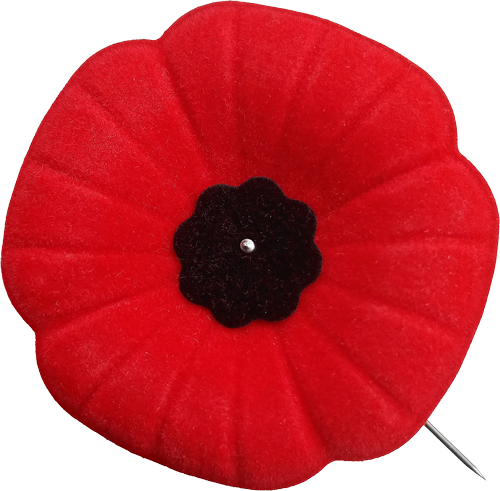 COMRADE Ralph Ernest Bangay
January 17, 1926 – July 10, 2019
BANGAY, Ralph Ernest Passed away peacefully at the Belleville General Hospital on Wednesday, July 10, 2019, age 93 years. Ralph Bangay of Brighton, son of the late Herbert Bangay and the late Edith (Blakely). Loving husband of Frances "Eugenia" (Sheppard). Dear father of Lynne and her husband Art Heeney of Brighton, Gwen Johnston of Trenton, Brian Bangay and his wife Wendy of Orono, Dennis Bangay, and Rob Bangay and his wife Wendy, all of Brighton. Predeceased by his brother Bert Bangay (Mildred), and his sisters, Olga Kerr (George) and Eva Sparling (Desmond). Sadly missed by his twelve grandchildren, nineteen great-grandchildren, and his many nieces and nephews. A gifted artist and athlete, a WWII Veteran, a dedicated historian, a loyal friend and a man of faith devoted to his family.
---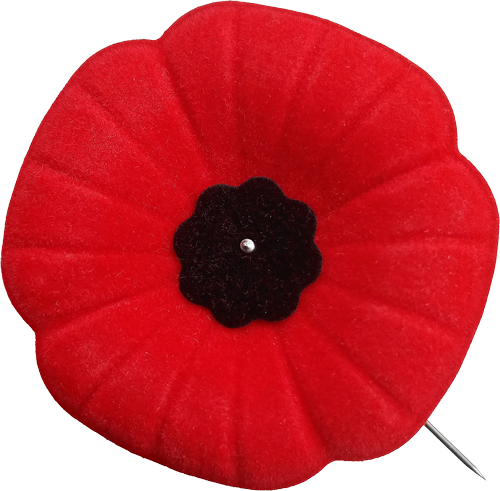 COMRADE Daniel Joseph "Dan" Faubert
February 6th, 1950 – March 15th, 2019
FAUBERT, Daniel Joseph "Dan" at the Bridge Hospice, Warkworth on Friday, March 15, 2019, age 69 years. Dan Faubert, son of the late Euclid Faubert and the late Angeline DeBellefeuille. Beloved husband of the late Marie Aline "Lucie" (Beaulieu). Dear father of Rejean Faubert (Kelley MacDonald) of Newburgh, Jean Francois Faubert (Marissa Clark) of Oshawa, and Melanie Boyd and her husband Michael of Whitby. Sadly missed by his many grandchildren
---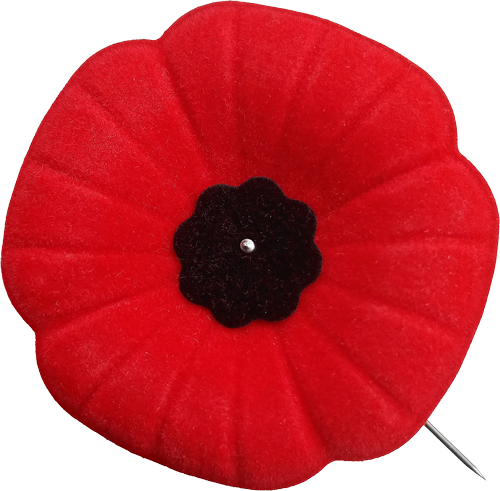 COMRADE Brian Mackenzie
December 5, 1939 – January 25, 2019
Brain has been a Life member of the Legion since 1997. He was past President of Branch 100 for 4 years and past President of Branch 1 in Toronto for 4 years. He transferred to Brighton in 1999. Brian joined the Royal Canadian Army Service Corp in 1956 and was Honourably discharged in 1961 having served 2 1/2 years in Germany with the Occupational Forces under NATO.